Radiotherapy and imaging Training programs
INSTN (France's National Institute for Nuclear Science and Technology) works closely with its partners to provide radiotherapy and imaging training for professionals as well as for students. Training participants will have the exceptional opportunity to access the Doseo technology platform's equipment and capabilities.
Continuing education


Dose measurement in stereotactic conditions – 2018, 1st and 2nd of February
The objective of this training is to enable participants to better understand the problems linked to small beams dosimetry used in the context of stereotactic irradiation and to learn about the adapted techniques for measuring the dose.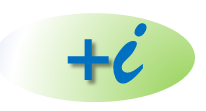 Metrology for external radiotherapy – 2018, 15th and 16th of March
This practical training, allows to acquire a methodology in order to ensure metrological traceability beams and to improve the accuracy of radiation treatments. The different sources of the most common uncertainties are analyzed.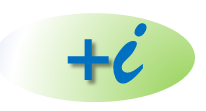 The Dose in kV-CT and CBCT Imaging – 2018, 29th and 30th of March
This course provides an introduction to the measurement of the dose delivered by the X-ray imaging in order to concretely understand the issue of additional doses received by patients. Optimization protocols without degradation of image quality are proposed.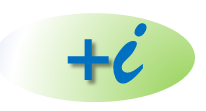 Certification for industrial radiation machine (Camari) use – practical module – particle accelerator option – length: 3 days (21 hours)
This course gives participants the tools to ensure the safe operation of particle accelerators, preparing them for the Camari test, a nationally-recognized licensing examination. For each machine, participants will be able to identify the risks, apply the associated radiation protection techniques, identify the applicable safety regulations and guidelines, and use dosimetry monitoring methods for personnel and the detection of ionizing radiation.
This course is for particle accelerator operators who have already completed the theoretical part of their pre-experience training, as well as for licensed X-ray machine operators or operators of other radioactive instruments.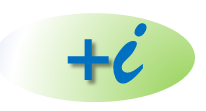 Professional development in radiation protection for healthcare
For more information, please contact Hugues Bruchet
Certificate program
Qualification diploma in radiological and medical physics (DQPRM) – Length: 2 years (28 months)
This certificate program, a joint effort by INSTN and the SFPM (French medical physics society), has been offered since 1997.
Several optional course electives were added in 2014, so students can now train directly on Doseo's specialized equipment.
It is the only pre-experience training program in France that allows students to earn a specialty in radiological and medical physics. They acquire the necessary skills to ensure quality and safety when employing ionizing radiation for medical purposes in radiotherapy, medical imaging, and nuclear medicine centers.
This training benefits from the technological equipment of Doseo in particular for the optional practical training modules
Custom courses
INSTN can develop and deliver custom courses at Doseo. Courses can be taught in English or in French.
For more information, please contact Amélie Roué

Research training
Doseo also encourages contributes to training through research by hosting doctoral students at its Platform throughout the year.
For any information, please contact infos@platformedoseo.com